BCGC Nov/Dec 2015 Newsletter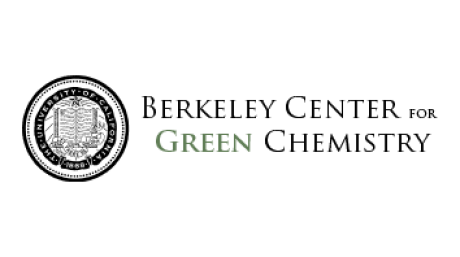 BCGC Newsletter November/December 2015
The Berkeley Center for Green Chemistry
Helping to transform society's production and use of chemicals and materials
The University of California Berkeley Center for Green Chemistry is an academic program that advances green chemistry through interdisciplinary scholarship. BCGC pursues innovations in education, research and public engagement. We are faculty, researchers, and students in the Colleges of Chemistry, Natural Resources and Engineering, and the Schools of Public Health and Business.
BCGC November/December 2015 Newsletter
This is the first of four videos featuring BCGC leaders discussing the role of green chemistry in the circular economy. See the other three on theDIF 2015 site or at the BCGC YouTube channel.
Greener Solutions 2015: Students working with AutoDesk to create sustainable materials for 3D printing
AutoDesk's 3D printer.
Students in Greener Solutions, BCGC's interdisciplinary, project-based class, have partnered with Autodesk this semester to create biomimetic, safe and sustainable materials for 3D printing. Their work was featured on the
AutoDesk website
, and they will present their completed project at the beginning of December. The other Greener Solutions student group, who is working with Method to develop greener product ingredients, will present as well. More details forthcoming!
You can learn more about the Greener Solutions course by watching
this video
we put together last year.
BCGC featured on the Blog of the Institute for Business and Social Impact


Tom McKeag, on a safer national chemicals policy on GreenBiz.com

Tom McKeag, BCGC's program director, posted a story on GreenBiz.com. He shared some take-aways from Ken Geiser's recent visit to BCGC, and discussed the role of biomimicry in a safer chemical regulatory scheme.



BCGC and Marty Mulvihill in the Berkeley Science Review
Marty Mulvihill, BCGC's executive director, is featured in an article in the current issues of the Berkeley Science Review about the health and environmental concerns surrounding perfluoro-alkyl substances (PFAs).
Green Chemistry Community
"Ask the Innovators": BCGC session re-cap on the Green Chemistry Innovation Portal
Tom McKeag, BCGC's program director, Meg Schwarzman, BCGC's associate director, Billy Hart-Cooper, a Greener Solutions alum, and Kaj Johnson, senior director of product development of Method, a Greener Solutions partner, participated in an online "Ask the Innovators" Q&A on the ACS Green Chemistry Innovation Portal. The Q&A session took place at the beginning of this month and was a great success. The questions and answers are available for viewing online here.
Green Chemistry Opportunities
Product Development Masters Program U.C. Berkeley Chemical Engineering 2016-17: Application now open

The Product Development Program is a 9 month full-time graduate program that offers a challenging, interdisciplinary, product-focused learning experience for chemical engineers, chemists, and related disciplines. Deadline to apply is January 8, 2016. Contact Keith Alexander at 510-642-4526 or visit the program website for more information.


OneStart Bio-Entrepreneurship Program for Students/Postdocs in the U.S.: Win $150k to realize your healthcare business idea. Applications DUE DEC.1

OneStart offers young entrepreneurs the chance to win $150k, free lab space and on-going advice from our extensive mentor network drawn from McKinsey & Co., Johnson & Johnson Innovation, GlaxoSmithKline, AstraZeneca, SR One, Takeda Ventures and more. Applications are open until 1st DEC 2015! This is a call to all individuals with an innovative idea that could tackle humanity's most pressing healthcare needs. Learn more at onestart.co today and start building your winning team. The application is a simple two-page form and there is no cost to apply.



Schmidt MacArthur Fellowship: Application opens on November 30

The Schmidt MacArthur Fellowship is an international programme on the circular economy for postgraduate design, engineering, and business students and their academic tutors. Learn more and apply here. The application will open November 30 and remain open until February 15, 2016.



Green Chemistry Jobs: Senior Scientists at Nike

Nike has two openings, both in Portland, OR for a senior scientist on their Advanced Innovation team, and for a senior chemist in material science innovation. Click through the links or visit jobs.nike.com to browse opportunites
Green Chemistry Jobs: Research Scientists at Silent Spring Institute
Silent Spring Institute seeks a versatile data scientist,machine learning expert, or statistician to tackle big data problems in environmental health and breast cancer prevention.
Silent Spring Institute seeks a versatile, creative chemist,chemical engineer, or biochemist to develop and apply innovative methods for analysis of exposure to environmental exposures, including human biomonitoring.
Silent Spring Institute seeks a versatile, creative individual with expertise in molecular biology and endocrinology to study the effects of environmental chemicals on mammary development and the etiology of breast cancer.
More details available on their website. The positions can be structured as post-doctoral fellowships or permanent positions.
Green Chemistry Jobs: STEM funding and research opportunities on PathwaystoScience.org:
Paid Summer 2016 Undergraduate Research Placements:
Over 800 programs -- NSF REU, NASA and other paid summer research opportunities for undergrads
For Financial Support in Graduate School:
Fellowships and graduate programs in a wide variety of STEM disciplines:
For tips on applying and associated resources:
For opportunities specifically in the Ocean Sciences:
For opportunities specifically in Engineering:
BCGC is on social media!

Want more green chemistry news, community, opportunity announcements, and BC

G

C updates?

Like us on Facebook and follow us on Twitter, @bcgc_cal!